People still prefer to buy from individuals they know and trust. We firmly believe in the potential of emerging technologies and the invaluable role played by authentic, human salespeople. When these two forces converge, businesses can unlock unprecedented avenues for expanding their sales presence. Our vision entails redefining the future of sales by facilitating access to a global network of flexible sales teams.
We enthusiastically serve several audiences: sales & revenue leaders, salespeople and matchmakers (hiring managers, HR professionals and recruiters).
1. For Sales & Revenue Leaders
Finding great salespeople is slow and difficult.
Salesfolks makes it fast and easy.

We help match you with flexible sales teams.

We help you launch your flexible sales team in days/weeks.

Zero recruiting fees!
Salesfolks offers Sales & Revenue Leaders the following benefits:
A platform for finding and hiring flexible sales teams.

Experienced salespeople who achieve revenue goals faster.

No costly overhead (FICA, office space, software, etc.).
2. For Sales Professionals
Salesfolks offers Sales & Revenue Leaders the following benefits:
Discover interesting companies looking to for your help.

Career satisfaction selling products and services that you care about.

Increase your economic success by being part of a flexible sales team.

Own your schedule. Work when you want, from wherever you want.
3. For Matchmakers (Sales Recruiters)
Salesfolks is the leading venue for flexible sales teams.

Get paid recurring revenue for making referrals.

Offer your clients another option in addition to FTE hiring.
About Salesfolks, Inc.
Salesfolks is the leading destination for finding and hiring flexible sales teams. It helps sales & revenue leaders to build fractional, flexible and frictionless freelance sales teams that perform.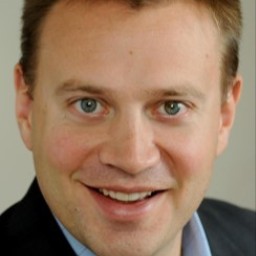 How We Accomplish Our Mission:
The Salesfolks platform helps companies to quickly discover and manage relationships with salespeople and freelance sales teams (1099 contractors). Your flexible sales team can be entirely hired and scaled with Salesfolks. As a result, we help business and sales leaders to dramatically reduce the time and monetary costs associated with growing their sales footprint. For salespeople, we help them discover and self-select sales opportunities that have meaning to them, and we work to optimize their income-earning potential by placing them on teams that achieve sales performance outcomes collaboratively.
Our Vision:
To be the premier destination for finding and hiring flexible sales teams. We aspire to be the very first place salespeople and businesses turn to when they have a desire to partner for sales growth.
Our Unique Selling/Value Proposition:
For Salespeople: Managing your career as a salesperson is hard. Salesfolks is the best way to optimize your income potential and be matched with the best sales teams and the largest sales opportunities.
For Companies: Finding great salespeople is hard and risky. Half of salespeople never hit quota. Salesfolks is a tool that helps to reduce the wasted time and costs of mis-hires (average 6 months and $200k+ per mis-hire). If you experience 40-50% turnover in your sales department each year, you are not alone. Salesfolks aims to help you test a new and compelling way to grow sales: by accessing flexible sales teams that consist of experienced salespeople.
Salesfolks Company Culture & Values:
Work/life balance. Period.

Team before individual.

Wild curiosity.

Humor as medicine.

An attitude of gratitude.

Sales solves all problems.
Our Internal Ethos:
The technology we build helps businesses to the number of people actively selling their goods and services. As a result, we help amplify positive outcomes for businesses including more leads, more referral, more sales, better conversion ratios, improved capital efficiency and faster time-to-sale. In order to do this successfully, we pour our hearts into three key areas:
Reliable technology.

Maniacal customer service.

A sustainable business model.
Want to connect?